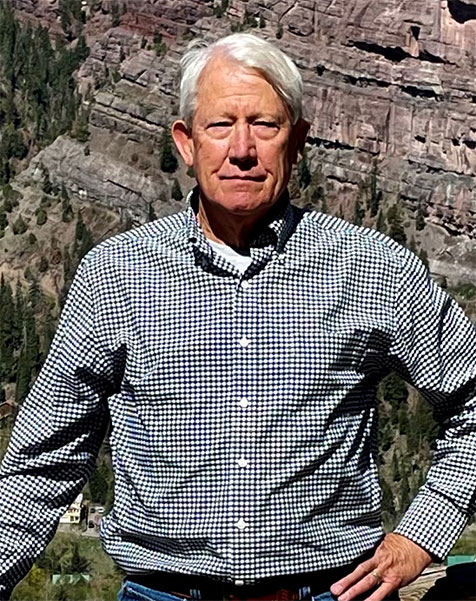 Download vCard
(970) 325-4414
Email Me
Michael Hockersmith
Retired
Born and raised in Texas, Mike moved to Colorado after graduating from law school in 1974. He started his legal career as a VISTA Volunteer attorney, and later, as a staff attorney at Pikes Peak Legal Services in Colorado Springs. In 1979, Mike assumed the co-directorship of the University of Colorado Student Union Legal Services Office. In 1981, Mike joined the faculty of the University of Colorado Law School, serving as the director of the University of Colorado Institute of Law and Aging, and as an Associate Clinical Professor of Law in the CU Legal Aid and Defender Program. In addition, while at CU, Mike served as an adjunct professor teaching evidence and trial advocacy. In 1983, Mike moved to Ouray, Colorado where he has practiced law since. During his time in Ouray, Mike has acquired extensive experience in all matters related to real property law, including real estate contract matters, easements, boundary disputes, condominium conversion, subdivision and zoning matters.
Since arriving in Ouray, Mike has served as a member of 7th Judicial District Bench/Bar Relations Committee and as a member of the 7th Judicial District Judicial Performance Commission, which evaluates the performance of our local judges when they stand for retention by a vote of the electorate. He is also a past president of the 7th Judicial District Bar Association. Mike represented Ouray County as an assistant County Attorney from 1985 – 1995, and as the Ouray County Attorney from 1995 – 2000. As of January 1, 2021, Mike became "Retired" to the firm.
Practice Areas
Civil litigation, conservation easements, land use and zoning, real estate, easement issues, boundary disputes, contracts, commercial law, business formation, landlord/tenant issues, sale and purchase of business assets and probate.
Bar Admissions
Admitted to practice in Texas, 1974.
Colorado - 1975
US District Court, District of Colorado
10th Circuit Court of Appeals

Education
Bachelor of Arts with honors in Government – University of Texas at Austin, 1971. Doctor of Jurisprudence – University of Texas at Austin, 1974.
Honors
Colorado Bar Association Professionalism Award, 1995
Colorado Bar Association Marilyn T. Madoff Award, 2010;
AV rating by Martindale-Hubbell for over 30 years