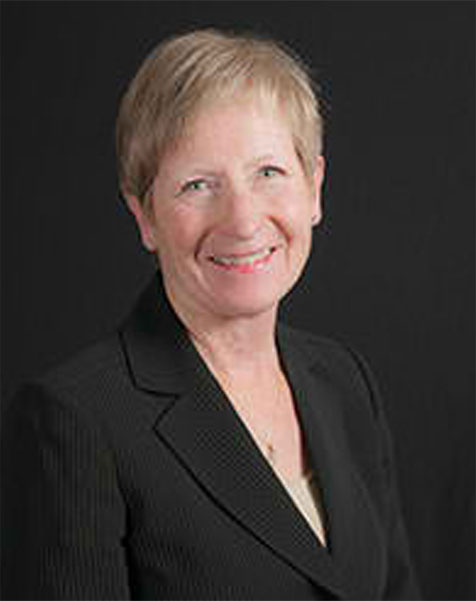 Download vCard
(970) 325-4414
Email Me
When not practicing law, Marti enjoys skiing, hiking and horseback riding. She and her husband Jim live in Ouray County.
Martha "Marti" (Allbright) Whitmore
Partner
Marti Whitmore has practiced law in Colorado since 1978, primarily in water, environmental permitting and compliance, public lands and natural resources. Her experience includes representation of municipal water providers, land developers, ditch companies and other water users on both sides of the Continental Divide. She represents Ouray County on the Gunnison Basin Round Table, is co-chair of the Club 20 Water Committee, and is the Ouray County board member on the Colorado River Water Conservation District board, having served from 2021-2023 as the first woman president of the District.  She has enjoyed an AV rating by Martindale-Hubbell for over thirty (30) years.
Her water experience has included representation of municipalities, special districts, irrigators, mining companies, brewing company, ski area, and land developers. She has planned and developed water supplies using ground water, non-tributary water, developed water, and surface stream water. She has appeared in Colorado Water Divisions 1, 2, 4, 5, 6, and 7 in new water rights appropriations, changes of water rights, and diligence applications. Marti has also represented clients in negotiating and acquiring water rights in purchase and lease transactions. In addition, she has represented clients in water quality matters, including obtaining or renewing discharge permits, compliance matters, and rule
making hearings.
She served as the County Attorney for Ouray County, Colorado from May, 2012 through July 2017 and as Montrose County Attorney from August 2017 to present. She also served as the Town Attorney for Rico, Colorado. Her representation of these local governmental agencies included open meetings and open records law, providing advice on land use, roads, and various regulatory matters, including development of the marijuana licensing ordinance and accompanying regulations for Ouray County.
Marti has served as Chief Deputy Attorney General for the State of Colorado under Attorney General Gale Norton; as General Counsel to the U.S. Senate Committee on Commerce, Science and Transportation during the chairmanship of Senator John McCain; and as an appointee in the George W. Bush Administration, working for Secretary Gale Norton as Special Assistant to the Secretary of the Interior, and chairing the Everglades Restoration Task Force.
In addition to legal experience, she has been both on staff reviewing and drafting legislation as well as a lobbyist drafting and proposing or opposing legislation. She has extensive communications experience and media training, and has served as a public information officer for state and local government entities.
She is a member of Gamma Phi Beta sorority, PEO, is a Fellow of the Colorado Bar Foundation, and a member of the University Club of Denver. A native of Muscatine, Iowa, she graduated from the University of Denver with a B.A. in Mass Communications, and a J.D.
Practice Areas
Water rights, conservation easements, land use and zoning, real estate, easement issues, boundary disputes, contracts, commercial law, business formation, landlord/tenant issues, sale and purchase of business assets and probate.
Bar Admissions
Colorado - 1978; U.S. Supreme
Court; 10th Circuit Court of Appeals
US District Court, District of Colorado
U.S. Court of Federal Claims
Education
Bachelor of Arts, Mass Communications, and a J.D. University of Denver.